GS24 Alcohol-Free Antiseptic Foam Hand Sanitizer, 55 Gallon Drum - Refill
GS24 Alcohol-Free Antiseptic Foam Hand Sanitizer, 55 Gallon Drum - Refill
GS24-055L-001-97345
MFG #: GS24/055L/001
Available to Order - 0 on Hand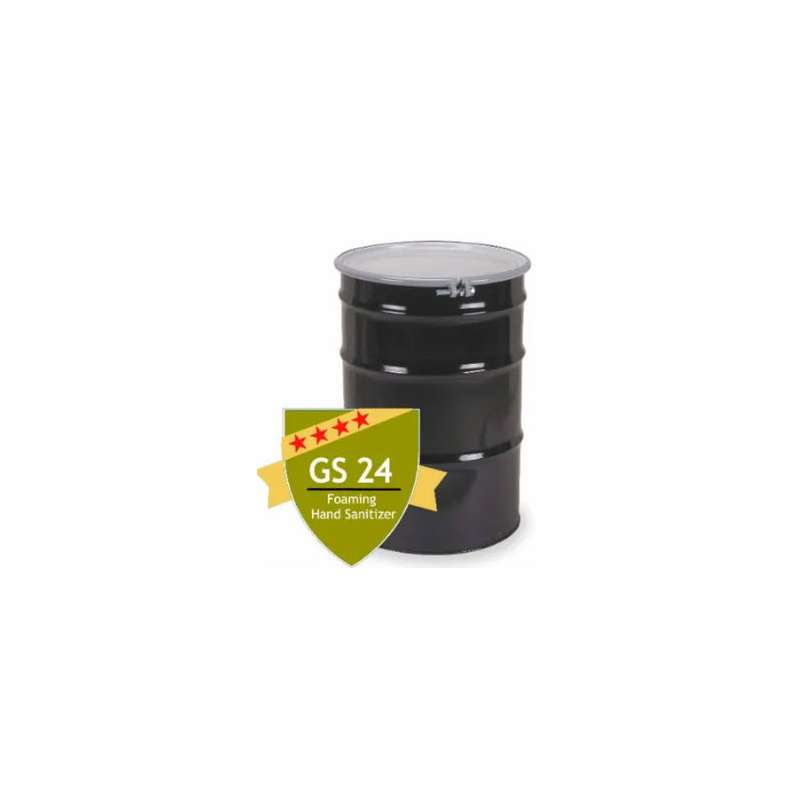 Brand Name:

Goldshield

Series:

GS24

Sanitizer Type:

Alcohol-Free Antiseptic

Physical Form:

Clear Liquid/White Foam

Container Type:

Drum

Container Size:

55 gal, 55 Gallon

Alcohol-Free:

Yes

Scent:

Mild Grape

Color:

Clear to Opaque White

Primary Color:

Clear;White

Chemical Composition:

Benzalkonium Chloride;3-(Trihydroxy)Sily Propyl Dimethyloctodecyl Ammonium Chloride;Methyl Anthranilate;Propylene Glycol;Water

Specific Gravity:

1.0 to 1.03

Package Quantity:

55 Gallons per Drum
This item is hazardous and may be subject to an additional handling fee.
The Goldshield GS24/055L/001 is a GS24 Antiseptic Foam Hand Sanitizer developed with the benzalkonium chloride antiseptic agent and special characteristics of the Goldshield Technology. It is a water-based and alcochol-free sanitizer which offers the advantage of not depleting skin's natural oils helping to maintain hands moisturized while leaving them soft and free of bacteria, fungi, and viruses. The GS24 Hand Sanitizer has proven to be more effective than alcohol-based products by killing 99.99% of germs and common bacteria with just a single pump and protecting up to 24 hours.
Goldshield GS24/055L/001 Features:
Goldshield 24 is a registered hand sanitizer and antiseptic at the FDA under OTC(Over-the-counter) Monograph drug program
Safe to use in any environment, including planes
Scientifically proven claims
Convenient to use when soap and water are not available
Patent Pending Formulation
Exceeds FDA requirements for persistence of activity for healthcare workersand food handlers. Studies have shown that with one application Goldshield 24 continued to kill MRSA up to 24 hours.
Goldshield GS24/055L/001 Specifications:
Ingredients: Benzalkonium chloride; propylene glycol; purified water;trihydroxysilylpropyloctadecyldimethyl ammoniumchloride; methyl antranilate
Physical State: Clear liquid/White Foam
Appearance: Clear to opaque white foam
Odor: Slight fragrance/mild grape
pH: 3.0-5.0
Solubility in Water: Complete
Container: Drum
Size: 55 Gallons